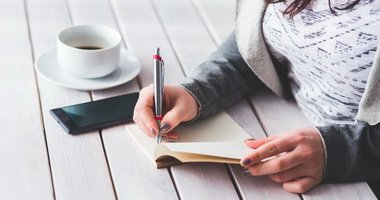 خطاب طلب عمل بالإنجليزية (نماذج جاهزة doc)
طلب عمل بالانجليزية
To,
Sr. Manager, Commercial

R/Sir,

Your organization is one such organization, which operates, in a professional, dynamic and vibrant environment. Moreover I am absolutely sure that there would be extremely challenging and growth oriented career opportunities existing in your organization. All these therefore positively motivated me to explore an appropriate opening with your good self.

On my part I can assure you that with my qualifications and experience accompanied with the knowledge and skill acquired during my job period, I would be able to make a meaningful and significant contribution to your organization.

I am enclosing my Curriculum Vitae for your kind perusal and looking forward to an opportunity to present my skills and capabilities in person.

Regards with thanks.

( Prateek Joshi )
Jamnagar, Gujarat.
---
نموذج خطاب تقديم على وظيفة بالإنجليزي
Respected Sir,

This is with reference to your advertisement in www.mycitysurat.com for the subject position that I am prompted to propose my candidature.

I am a Power and Process Engineer with a Degree in Electrical from a reputed institution, contributed over 2 years of experience across power industries, I have keen intrest in challenging assignments across world as Electrical Engineer(O&M). I am currently spearheading functions as Shift-Engineer at 220 KV Switch-Yard, M/s Techno-Power, Gujarat Pipavav-Port Ltd, Pipavav-Port, Dist-Amreli.

A true team builder and natural motivation with strong analytical and problem solving skills, richly awarded for my performance, I hold the responsibility of keeping my energy levels and performance standards up and high.

With strong back-up of academic credentials and professional accomplishments I seek professional realignment in Operation and Mainternance functions with an Organization of high repute.

A tour through my enclosed resume shall familiarize you with the details and I am confident in my credential you would find a perfect match for the said position.

Thanks in advance for sparing your time.

Shall much appreciate a call for an interview.

Regards,

Virat Carwala
(B.E.ELECTRICAL)
Dear Sir or Madam,

I am writing in response to the opening for xxxx, which I believe may report to you.

I can offer you seven years of experience managing communications for top-tier xxxx firms, excellent project-management skills, and a great eye for detail, all of which should make me an ideal candidate for this opening.

I have attached my résumé for your review and would welcome the chance to speak with you sometime.

Best regards,
---
طلب وظيفة بالانجليزي
To,

Respected Sir/Madam,
Subject: Job Application request for the position of "Business management faculty"

I am an aspirant Management Professional, done MBA in Marketing Management from ITM [Institute for Technology & Management] Deemed university, Navi Mumbai with first class. I completed my graduation in B.E (Electronics & communication Engineering) with first class from V.N.S.G.U. Surat. I was associated for two Major Marketing project at Pantaloon Retail India Ltd, Mumbai

I would take it as a privilege, if I get a chance to associate myself with your Esteemed Organisation to give better pace to my career. As I firmly believe that this would give me Immense Exposure and a correct platform to get a glimpse of corporate world and would help me improve my personal skills and competencies.

I sincerely wish to add value to the organisation with full dedication, my creativity and passion to think differently. I would be highly obliged if you consider my application and give me a chance for the same.

Preferred location:-Surat, Mumbai, Ahmedabad

Please refer to the attached Resume.

Awaiting for your reply in anticipation.

Thank you

Yours truly

Alok Patel
---
نموذج طلب توظيف انجليزي doc
MARIE JONES

15 Park Way

Sometown, CA 55555

Home: 555-555-5555 | Cell: 444-444-4444

[email protected]

[Date]

Ms. Janet Ramos
VP Marketing
XYZ Company
1515 Market St.
Sometown, CA 55555

Re: Marketing manager position advertised on Monster.com

Dear Ms. Ramos:

I read your advertisement for a marketing manager with great interest. If you are seeking to augment your leadership team with an experienced and accomplished marketing professional known for breakthrough results, please consider my enclosed resume.

As JKL Company's marketing manager since 2015, I direct all phases of both the creative and technical elements of marketing initiatives including data mining, brand creation, print/Web collateral development, lead generation, channel partner cultivation, customer segmentation/profiling, as well as CRM and acquisition strategies.

Perhaps most importantly, I offer a history of proven results, as evidenced by the following marketing accomplishments for my current employer:

Captured a 28% expansion in customer base since 2015, achieved during a period of overall decline in the retail industry.
Led national marketing campaign (comprised of trade show, media and PR initiatives) of company's newly launched technology services division.
Developed and executed SEO strategy that achieved and sustained top 3 rankings on Google and Bing (organic, nonpaid results) for key product search terms.
Oversaw creation of new company logo and rebranded 100+ products to cement a cohesive corporate identity and support new company direction.

Given the opportunity, I'm confident in my ability to achieve similar groundbreaking marketing results for XYZ Company.

Ms. Ramos, I would welcome the chance to discuss your marketing objectives and ways I can help you attain them. Feel free to call me at 555-555-5555 to arrange a meeting. I look forward to speaking with you.

Sincerely,

Marie Jones

---
صيغة ايميل طلب وظيفة بالإنجليزي
To,
The Manager,

Sub:Application for the Post of __________________

Dear Sir,

Being given to understand that there is a vacancy of above mentioned post in your reputed organization I would like to apply my candidature for the same.

I request your good self to give me an opportunity to prove my capability in your esteemed organization. I assure you that I shall give my best in getting the jobs accomplished. My CV is enclosed herewith for your kind perusal.

Expecting a favourable response from your end.

Thanking You,
Yours faithfully,
Tamanna Patel
إقرأ أيضا
طلب وظيفة بالانجليزي
ايميل طلب وظيفة بالإنجليزي 
رسالة طلب وظيفة بالإنجليزي
20 نموذج سيرة ذاتية بالإنجليزي